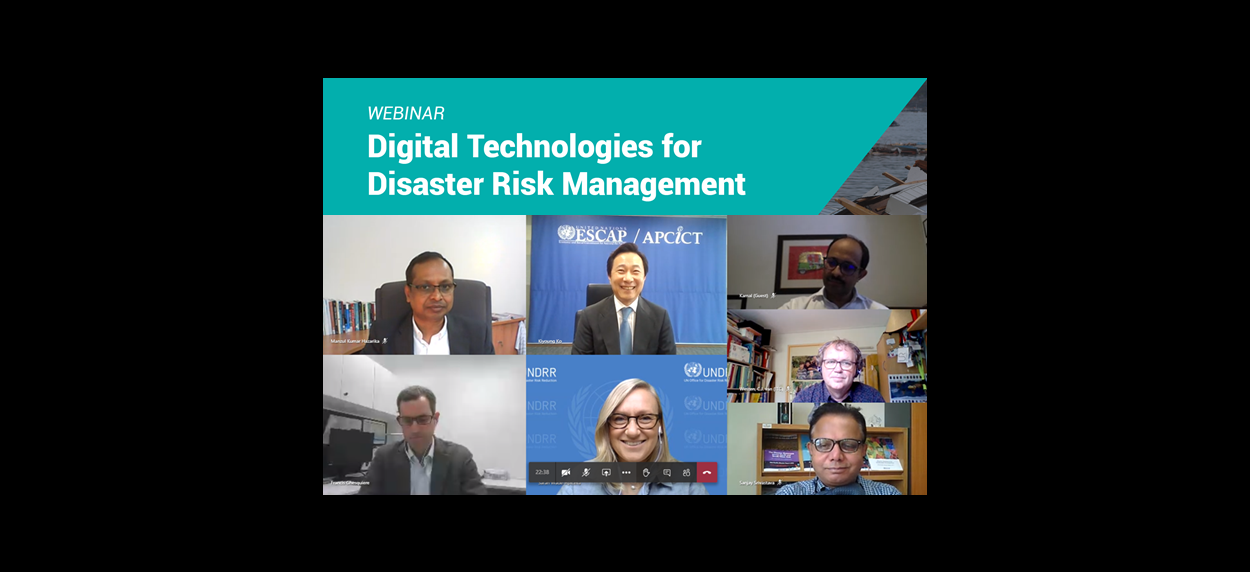 APCICT organized a webinar on "Digital Technologies for Disaster Risk Management" (Virtual Launch of APCICT Academy Module on ICT for Disaster Risk Management) on Thursday, 27 August 2020, 1:30 PM (Bangkok time), 3:30 PM (Korea time).
The virtual launch of the APCICT Academy module on "ICT for Disaster Risk Management" introduced the newly developed contents by Dr. Cees Van Westen and Dr. Manzul Kumar Hazarika. It also provided an overview of how ICTs can be used for disaster risk management.
The launch was followed by a webinar during which experts shared their experiences and insights on key barriers that arise when using emerging ICT applications and tools. The webinar highlighted the relevant policy considerations when employing ICTs and applications for disaster risk management. In addition, the discussion touched upon how digital technologies can support the recovery from COVID-19 by adopting the Build Back Better approach.
The event featured experts from the National Disaster Management Authority, Government of India, World Bank, UNDRR and ESCAP. The session proved to be particularly relevant to government ministries and departments responsible for disaster risk management, planning, health, home affairs and other concerned ministries, DRM practitioners and academia.
The recorded webinar session is now available through this link. 
The Programme Agenda, event poster and presentation materials can be accessed and downloaded below.