The "Academy of ICT Essentials for Government Leaders Programme" (Academy) is APCICT's flagship initiative to equip government officials and policymakers with the essential knowledge and skills to leverage ICT for national and regional socio-economic development. Launched in 2008, the Academy's comprehensive curriculum was developed in partnership with ICT experts from countries throughout the world. Currently, 12 Academy modules are available in 16 languages, with new training modules and more translations underway to meet the ICT capacity needs of ESCAP member and associate-member States. 
What do the Modules Cover?
In order to provide government officials and other development stakeholders with the most comprehensive ICT for development (ICTD) training, the Academy covers an extensive range of ICT related topics. Whether providing a basic understanding of the linkage between ICT and development, or specific technical principles of ICT applications, each training module works through its designated subject matter in a pedagogical manner to provide a sound and practical understanding of ICT within a variety of development contexts. 
The Academy modules are published under the Creative Commons Attribution 3.0 License and are available for free download below.



Cross-Sectoral Infrastructure Sharing for 
Broadband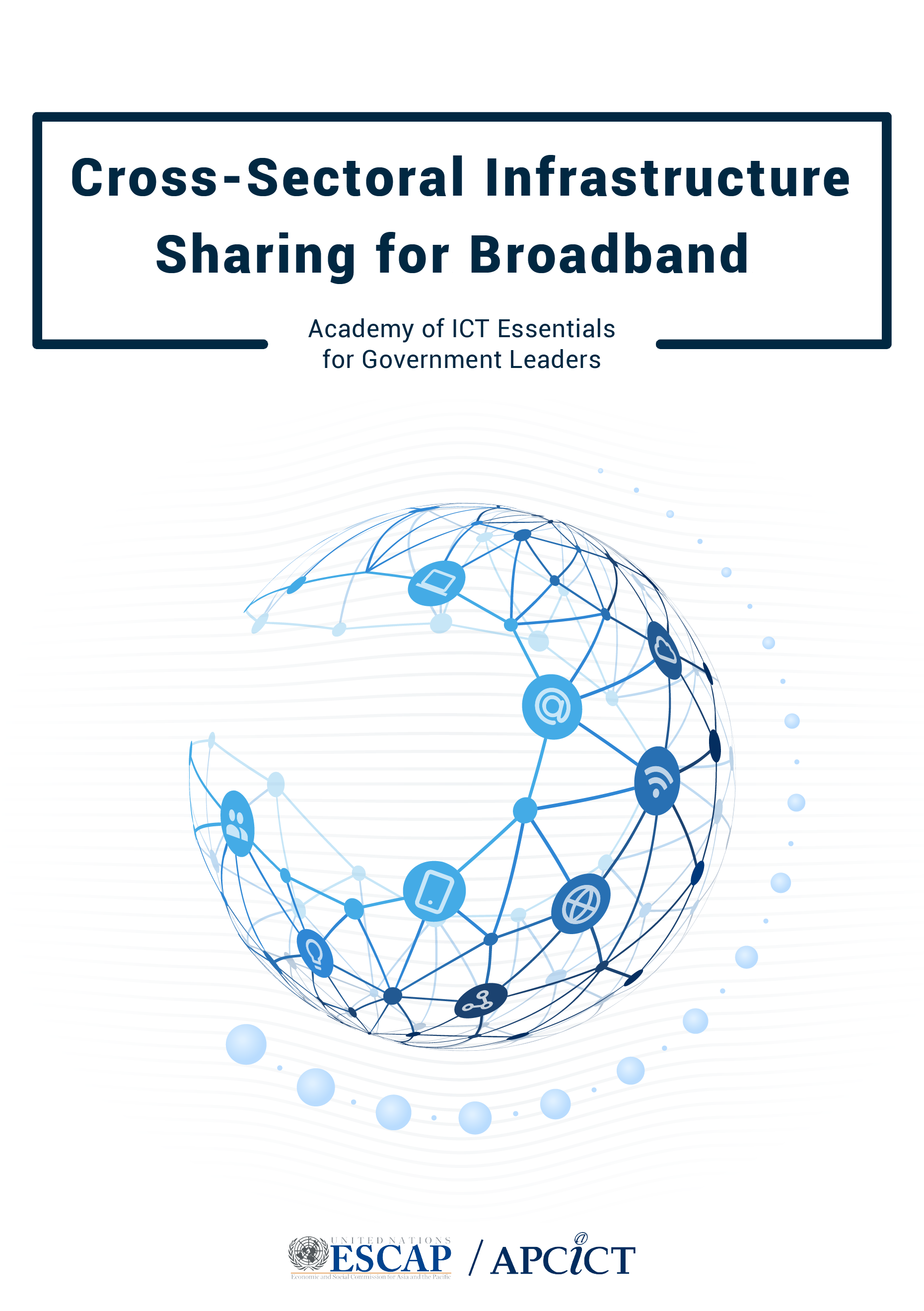 M&E Toolkit : Monitoring and Evaluation Toolkit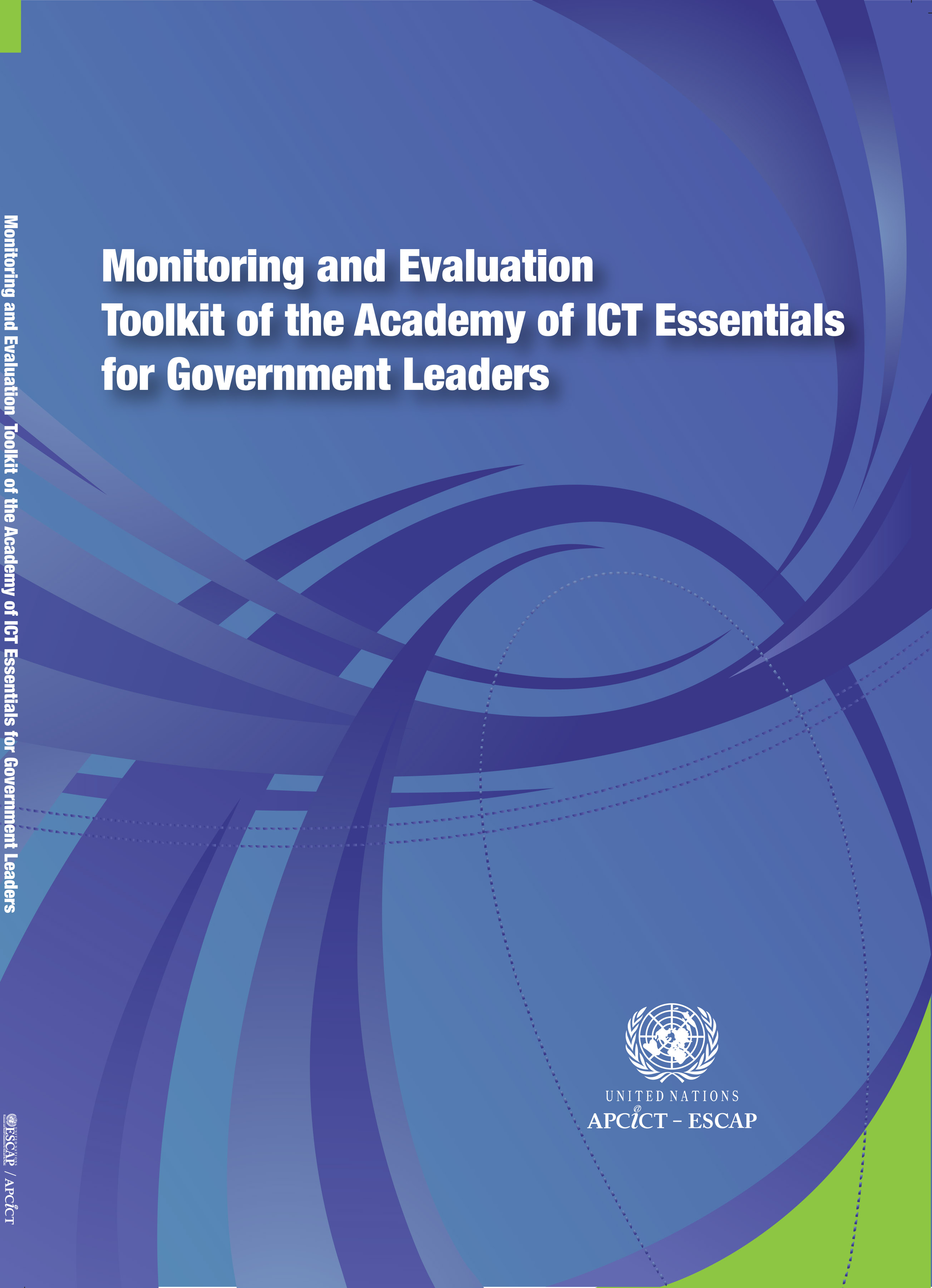 Who is using the Academy?
The Academy has been rolled-out in 40 countries throughout the Asia-Pacific region, including Afghanistan, Armenia, Azerbaijan, Bangladesh, Bhutan, Cambodia, China, Cook Islands, India, Indonesia, Iran, Kazakhstan, Kiribati, Kyrgyzstan, Lao P.D.R, Maldives, Micronesia, Mongolia, Myanmar, Nauru, Nepal, Niue, Pakistan, Palau, Philippines, Samoa, Solomon Islands, Sri Lanka, Tajikistan, Timor-Leste, Tonga, Turkmenistan, Tuvalu, Uzbekistan, Viet Nam.
The Academy has also been introduced in Africa by the United Nations Economic Commission for Africa, in the Middle East by the United Nations Economic and Social Commission for West Asia, and in Latin America and the Carribean by the United Nations Economic Commission for Latin America and the Caribbean.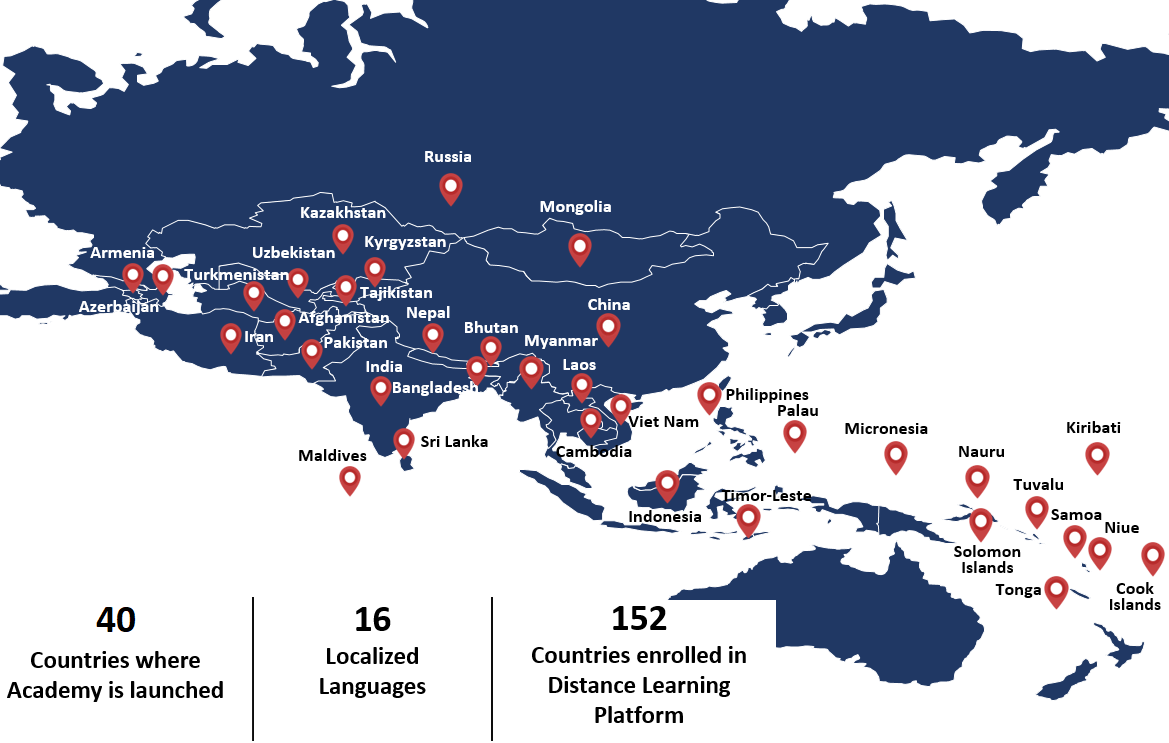 The APCICT Virtual Academy
The APCICT Virtual Academy (http://e-learning.unapcict.org) is the online distance learning platform of the APCICT, designed to increase the reach of Academy training to individuals and groups unable to physically attend training workshops. APCICT Virtual Academy users have free access to all online versions of the Academy modules and their corresponding presentation slides, as well as all other learning programme of APCICT such as WIFI modules and the Primer series. APCICT is also producing online versions of new upcoming Academy modules.
Learners have the opportunity to work through the courses and complete review-exercises and quizzes at their own pace. The APCICT Virtual Academy facilitate the learning experience through a convenient and user friendly approach. For those with limited or no Internet access, a USB version is available upon request. The APCICT Virtual Academy is available in English, Bahasa Indonesia and Russian, with plans to translate into more languages underway.