The Women ICT Frontier Initiative (WIFI) flagship programme aims to promote women's entrepreneurship in Asia and the Pacific through enhancing capabilities of women entrepreneurs in ICT and entrepreneurship so that they and their enterprises can become more productive, and hopefully grow and be sustainable so that they can actively contribute to community development as well as to the local and national economy.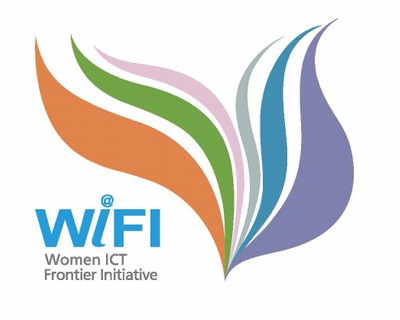 The WIFI programme was officially launched on 9-10 June, 2016 in Korea in a regional forum that examined the state-of-the-art of ICTD capacity building in Asia and the Pacific to develop the appropriate regional and national capacity development in support of the 2030 Agenda for Sustainable Development.
The overall goal of WIFI is to create socially and economically-empowered women through ICT-enabled entrepreneurship.
WIFI is expected to achieve the following key objectives:
Strengthen capacity of women entrepreneurs to utilize information and communication technologies in support of their businesses;
Strengthen capacity of government leaders and policymakers to create an enabling environment for ICT-empowered women entrepreneurs.
WIFI Training Programme
A comprehensive and integrated ICT and entrepreneurship training programme was developed for two target audiences: 1) women entrepreneurs; and 2) government leaders and policymakers. 
WIFI employs a two-track approach to building capacities of women entrepreneurs: 
Knowledge Enhancement. This includes learning the concepts and principles of women empowerment, SDGs, role of ICT, planning and managing a business.
ICT Skills Enhancement. This entails actual use ICT and applications in various business functions.
In addition to women entrepreneurs, WIFI targets government leaders and policymakers to strengthen their capacities in creating the enabling environment for ICT-empowered women entrepreneurship.



Who is using WIFI?
WIFI has reached 12 countries throughout the Asia-Pacific region, including Armenia, Bangladesh, Cambodia, India, Kyrgyzstan, Papua New Guinea, Philippines, Sri Lanka, and Thailand. WIFI has also been introduced in both the CIS and ASEAN Subregions and has been localized in 8 languages.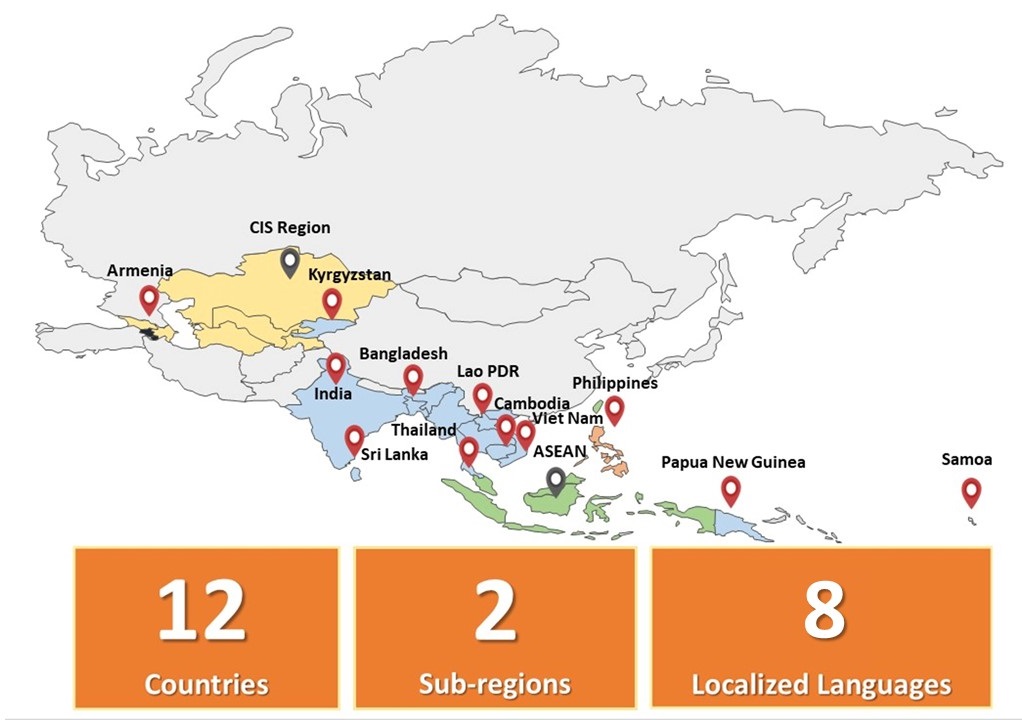 WIFI Advisory Services
Technical assistance and advice are provided to programme partners including governments, training institutes, CSOs and relevant women organizations in areas such as WIFI roll-out and institutionalization in human resource development framework. 
The APCICT Virtual Academy - WIFI
Learners can freely access the online courses of the WIFI programme (https://e-learning.unapcict.org/courses/category?id=4), which is accompanied by video lectures and presentation slides. Learners have the opportunity to work through the courses and complete review-exercises and quizzes at their own pace.