Published: May 14, 2021 2:00 PM
The data revolution brought by the widespread use of information and communication technologies provides governments with new opportunities that can facilitate efficiency, transparency, and improved delivery of public services. Indeed, the data revolution can help governments accelerate their digital transformation and implement the 2030 Agenda for Sustainable Development.
Published: May 14, 2021 9:00 AM
Data has proven to have a catalyzing role in public sector strategy and public service delivery. It is increasingly helping governments meeting citizens' demands as to how, when and where to access services, thereby accelerating their Digital Transformation. However, in the midst of this Data Revolution, most developing countries still face challenges pertaining to lack of data, low quality data and outdated data.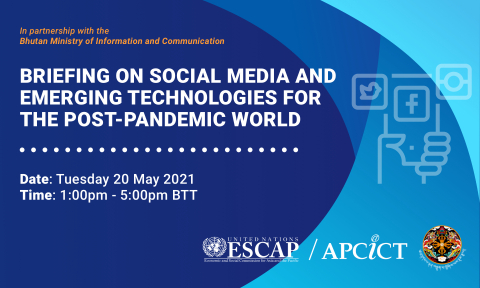 Published: Apr 12, 2021 9:00 AM
Social media has emerged in recent years as a powerful and widespread communication platform, and is now being used in a wide range of areas such as public administration, rural development, environmental protection, education, public health, combating corruption, and disaster communication and management, among others. The COVID-19 pandemic has highlighted the critical role of technologies in moving forward to the new normal, as countries and organizations are leveraging emerging technologies to redefine work and Build Back Better.