Published: Jun 15, 2021 8:00 AM
The Ministry of Environment, Climate Change and Technology of the Republic of Maldives and APCICT/ESCAP will organize a High-Level Briefing on Digital Government on 22 June 2021. The virtual event aims to deepen understanding among the country's policymakers on how digital government can advance the sustainable agenda and their roles as champions of effective digital policies and programme. It will be attended by high-level and senior officials across ministries as well as by members of the Parliament.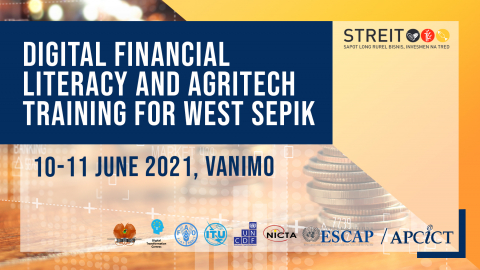 Published: Jun 02, 2021 2:00 PM
Recognizing the tremendous potential of Information and Communication Technologies in enhancing digital agriculture and catalyzing financial inclusion within small island developing States, APCICT/ESCAP is partnering with Digital Transformation Centres (University of PNG), National Information and Communication Authority, International Telecommunication Union (ITU), Food and Agriculture Organization (FAO), United Nations Capital Development Fund (UNCDF), and West Sepik Provincial Administration to deliver a training on "Financial Literacy and AgriTech for Papua Ne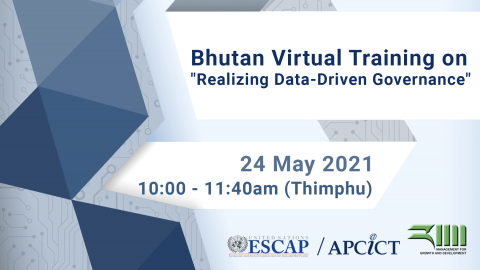 Published: May 15, 2021 3:00 PM
Data has proven to have a catalyzing role in public sector strategy and public service delivery. It is increasingly helping governments meeting citizens' demands as to how, when and where to access services, thereby accelerating their Digital Transformation. However, in the midst of this Data Revolution, most developing countries still face challenges pertaining to lack of data, low quality data and outdated data.