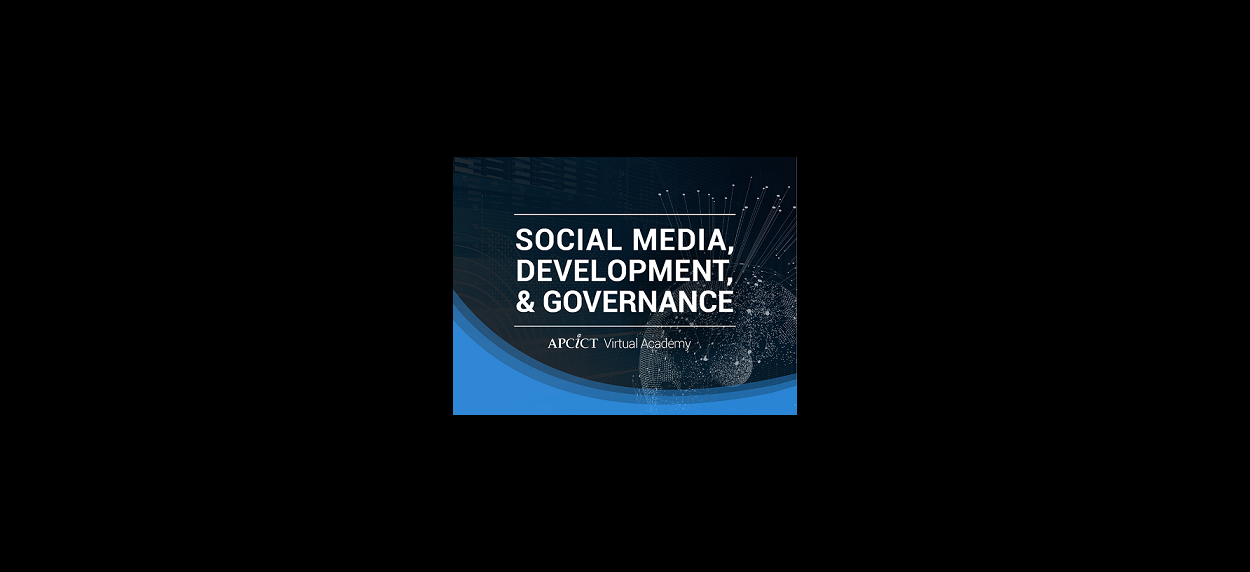 The Asian and Pacific Training Centre for ICT for Development (APCICT) released the online course on "Social Media, Development and Governance" on the APCICT Virtual Academy.
The course is the latest addition to the Centre's diverse lineup of e-learning courses and acts as a capacity development resource that can help bridge the knowledge gap between the effective use of social media in development and governance.
The module aims to equip learners, more specifically policymakers and government officials, with:
An understanding of the various types of social media;
An enhanced awareness of how social media affects society; 
Best practices on the use of social media to achieve the Sustainable Development Goals; and
An understanding of the role of social media in governance.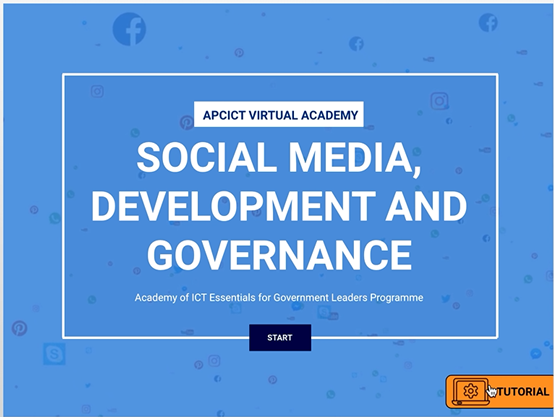 The e-learning explores the concept of Social Media with regards to Society and Sustainable Development and discusses its implications for national policy and program formulation by Governments.
The course is divided into six sessions on (1) Comprehending Social Media, (2) Social Media and Society, (3-4) Social Media and Development, (5) Social Media and Governance, and (6) Government as an Overseer and User.
The course provides closed captions as an additional web accessibility support feature to help learners with auditory disabilities to understand the concepts clearly and participate better.
The course is now available at: https://e-learning.unapcict.org/courses/detail?id=51