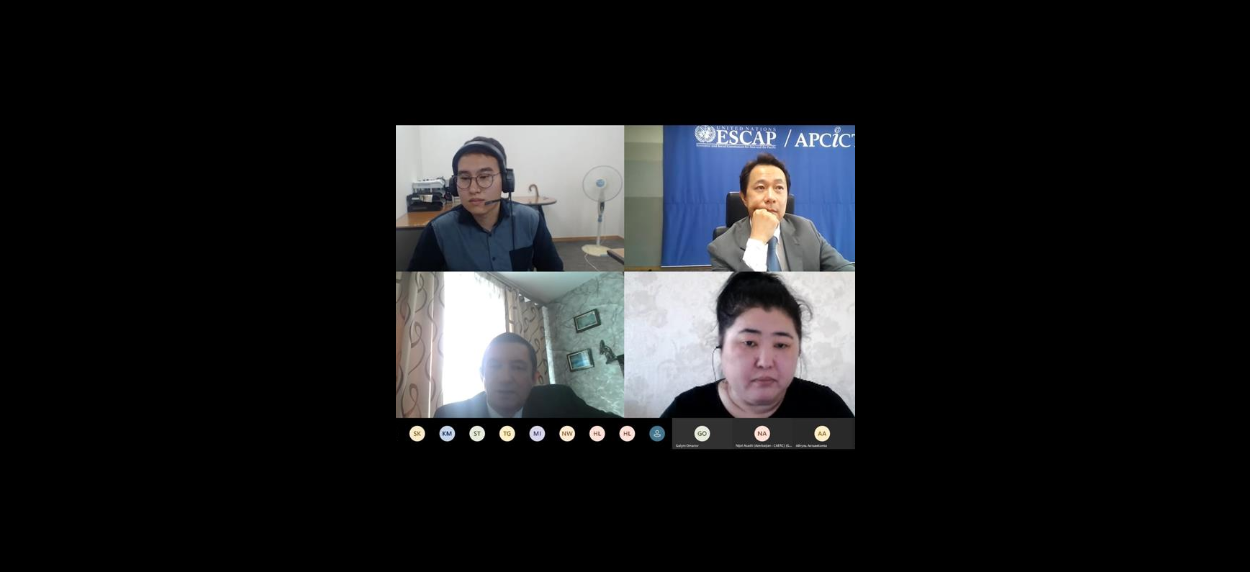 A demonstration session of APCICT's e-learning course on "Realizing Data-Driven Governance (Russian language)" was conducted on 5 August 2020 to introduce the latest addition of e-learning course as well as to identify training needs of the North and Central Asian region. 
Realizing Data-Driven Governance course was designed to help government officials understand data-driven governance and enhance the use of data for evidence based decision-making policy.  
Participants expressed their interest in utilizing the APCICT Virtual Academy in their respective organizations. APCICT, along with the ESCAP sub-regional Office for North and Central Asia (SRO-SONCA) and partners will create a network to exchange knowledge, localize the Academy courses, and promote ICT capacity building activities across the subregion.