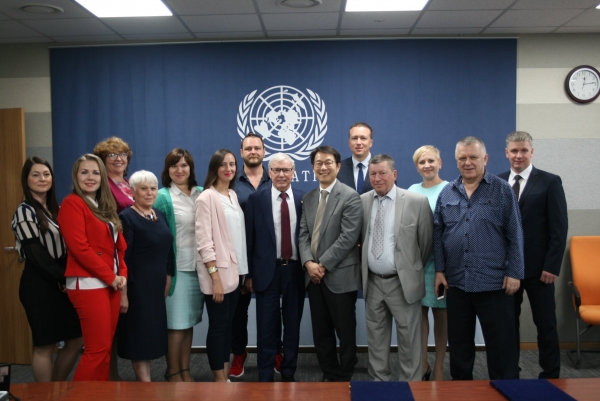 Date
May 28th 2018 - May 29th 2018
Location
Incheon, Republic of Korea (APCICT)
Representatives of the Russian Academy of Sciences (RAS) and APCICT had held a dialogue meeting on 28-29 May 2018 in Incheon. 
The meeting had provided an opportunity to discuss respective programmes and explore potential collaboration among the Centre, the ICT and Disaster Risk Reduction Division of ESCAP, and RAS. In addition, meetings with relevant organizations in Korea was also held on 29 May to foster exchange of information and networking.
 Established in 1724, RAS is a civil, self-governed, non-commercial organization chartered by the Government of Russia. RAS consists of the national academy of Russia; a network of scientific research institutes from across the Russian Federation; and scientific and social units.