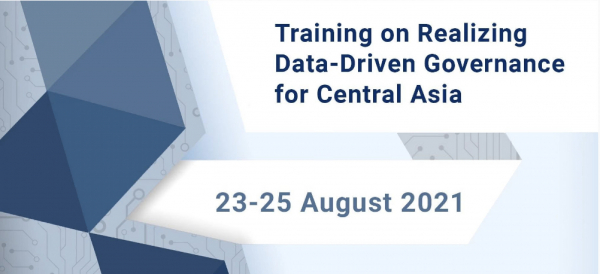 Date
Aug 23rd 2021 - Aug 25th 2021
The widespread of ICTs has paved the way for a data revolution. This revolution offers governments new opportunities that can help increase efficiency, transparency, and improve public services. However, the slow adoption of data in governance can be attributed numerous reasons, including political and technical, such as the lack of data standards, poor data quality, poor information governance, and lack of appropriate policy frameworks. 
In an effort to inform policymakers on the role of accurate, accessible, timely and reliable data in enhancing governance, formulating policies and strategies, and delivering services, APCICT/ESCAP conducted a sub-regional Training on Realizing Data-Driven Governance for Central Asia, from 23 to 25 August 2021. Tailored for government officials and potential trainers from central and local governments and training institutions in Central Asian countries, the three-day training was based on APCICT's Academy module on "Realizing Data-Driven Governance". 
With focus on Central Asia context, the webinar enhanced the participants' understanding of data driven decision making process and enabling environment for data-driven governance. The event consisted of a series of lectures, group discussions, and presentations and brought together 30 policymakers and civil servants at the central and local government levels.