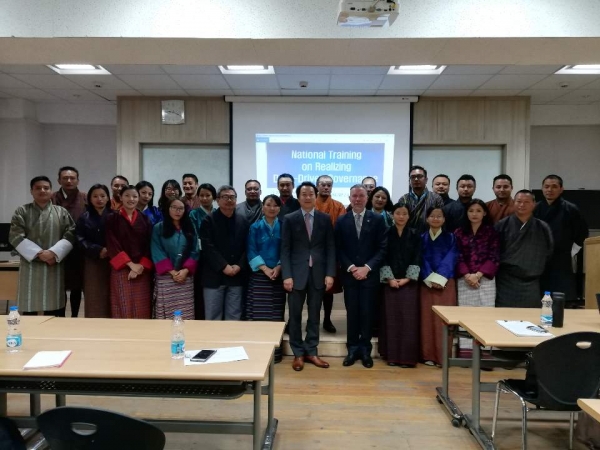 Date
Oct 23rd 2019 - Oct 25th 2019
Organizer
APCICT/ESCAP, Royal Institute of Management, Bhutan
In collaboration with the Royal Institute of Management (Bhutan), APCICT co-organized a National Training of Trainers on Data-Driven Governance from 23 to 25 October 2019, in Thimphu.
The training provided the participants with the opportunity to deepen their knowledge and understanding on the role of data in governance and development. It highlighted the role of data to support evidence-based policymaking and to implement and monitor progress on the SDGs.  In addition, this workshop intends to help expand the pool of national resource persons who are able to advocate and deliver training on data-driven governance, as well as to develop national implementation strategies to cascade training for central and local governments in the country.
This training brought together 20 participants, ranging from government officials to potential trainers from relevant ministries and institutes.    
For more information on APCICT's Data-Driven Governance module, please visit: http://www.unapcict.org/flagship-programmes/academy