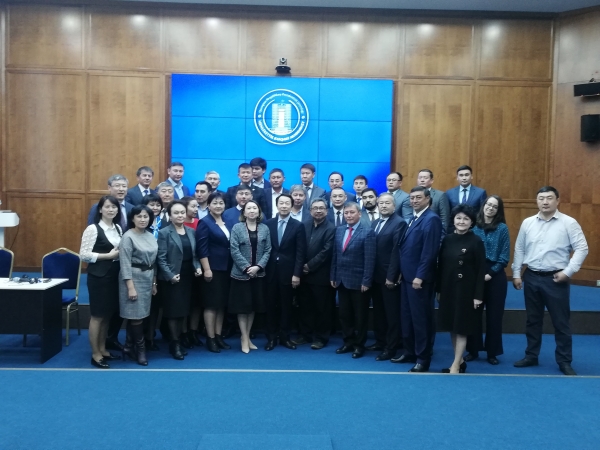 Date
Oct 7th 2019 - Oct 9th 2019
Organizer
APCICT/ESCAP, Academy of Public Administration for Kazakhstan
In an effort to strengthen the capacities of government officials and policymakers of Kazakhstan on data-driven governance, the Centre of Applied Research and International Partnership and the Institute of Professional Development of the Academy of Public Administration for Kazakhstan and APCICT co-organized a National Training on Evidence-Based Decision Making from 7 to 9 October 2019, in Nur-Sultan.
The training informed the participants on the role of accurate, accessible, timely, and reliable data in enhancing governance, formulating policies and strategies, and delivering services. The workshop highlighted the role of data to support evidence-based policymaking, along with the implementation and monitoring progress on the SDGs.  The participants were informed of the key issues that would facilitate data-driven governance as well as key enabling policies.
This training brought together government officials and potential trainers from various institutions and other stakeholders to enhance knowledge and skills of civil servants.
For more information on APCICT's Data-Driven Governance module, please visit: http://www.unapcict.org/flagship-programmes/academy