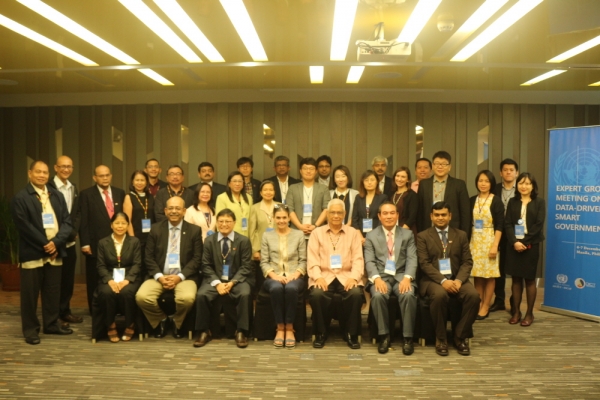 Date
Dec 6th 2017 - Dec 7th 2017
Organizer
Asian and Pacific Training Centre for Information and Communication Technology for Development (APCICT/ESCAP) and Department of ICT of the Philippines
Location
Manila, Philippines
An Expert Group Meeting on Data-Driven Smart Government was held on 6-7 December 2017 in Manila, Philippines.
The EGM provided a platform for experts and practitioners to discuss trends and practices on data policy and data utilization in government in the context of the 2030 Agenda for Sustainable Development. It reviewed a draft Academy Module on Data-Driven Smart Government being developed by APCICT in cooperation with the National Information Society Agency of the Republic of Korea.
The meeting was coincided with the 12th Session of the APCICT Governing Council on 7 December 2017.