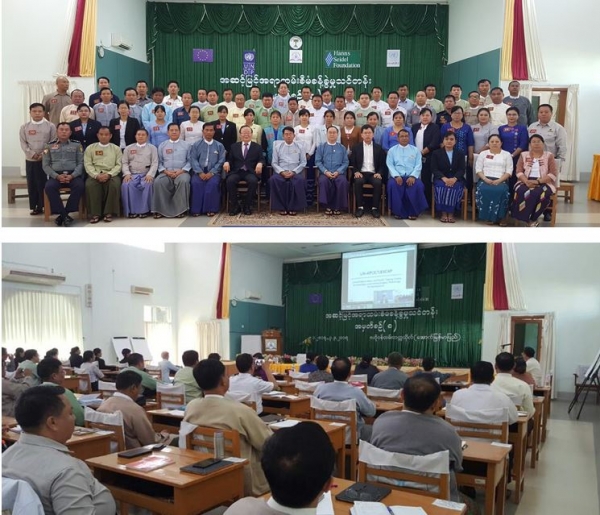 Date
Feb 20th 2017 - Feb 24th 2017
Organizer
APCICT/ESCAP, Union Civil Service Board (UCSB) of the Republic of the Union of Myanmar
Location
Central Institute of Civil Service (Lower Myanmar)
The Asian and Pacific Training Centre for Information and Communication Technology for Development (APCICT) and the Union Civil Service Board (UCSB) of the Republic of the Union of Myanmar co-organized a one-week ICT capacity development workshop for senior government officials on 20-24 February 2017 at the Central Institute of Civil Service (Lower Myanmar).
The workshop was based on APCICT's Academy of ICT Essentials for Government Leaders, a flagship training programme consisting of an 11-module curriculum that aims to enhance awareness and skills of government leaders and civil servants on leveraging ICT in national development strategies and programmes. It aims to impart training on 3 Academy modules: Module 3 on e-Government Applications, Module 5 on Internet Governance, and Module 6: Network and Information Security and Privacy. The workshop will be attended by over 60 representatives at the Director levels from various ministries including Ministry of Home Affairs, Ministry of Foreign Affairs, Ministry of Information, Ministry of Transport and Communication and Ministry of Education.
APCICT has been partnering with UCSB since 2010 to strengthen the ICTD capacities of Myanmar public servants. UCSB has successfully institutionalized and integrated the Academy modules in its regular training activities for government officials. It recently established the Civil Service Academy (CSA) that will offer degree programmes for civil servants and which also utilize the Academy curriculum.