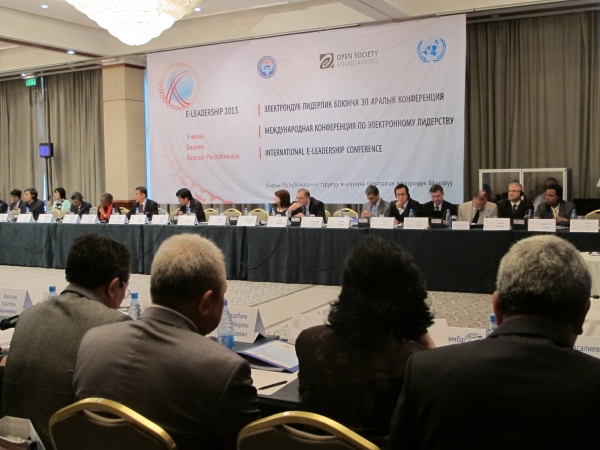 Location
Bishkek, Kyrgyzstan
Starting from 5 June, APCICT will extend its ICT capacity building endeavors to more beneficiaries in the CIS region through a variety of events for a two-week period.
On 5 June, APCICT will collaborate with the Office of the Prime Minister of Kyrgyzstan, United Nations Development Programme (UNDP) and the Open Society Institute (OSI) to organize the e-Leadership International Conference in Bishkek, Kyrgyzstan. Intended to raise awareness and secure the commitment of high-level government officials on using ICTs for governance and development, the event will be attended by over 100 participants, including the Prime Minister of Kyrgyzstan, ministers, parliamentarians and representatives of civil society, business, academe, and development agencies.
The Conference will be followed by a national Training of Trainers (TOT) Workshop on 7-8 June in Bishkek, covering the use of ICT in disaster risk management, climate change and green growth. Co-organized by APCICT and UNDP, the workshop will be attended by over 100 government officials and NGO leaders.
APCICT will conclude its June activities by participating in the International Exhibition and Scientific Conference in Ashgabat, Turkmenistan from 12-14 June in Ashgabat, Turkmenistan. As per an invitation from the National Academy of Sciences under the President of the Republic of Turkmenistan, APCICT will make two presentations during the event, while also celebrating the localization of its Academy programme for government leaders into Turkmen language. 
Photo. Launch of Academy in Turkmen language