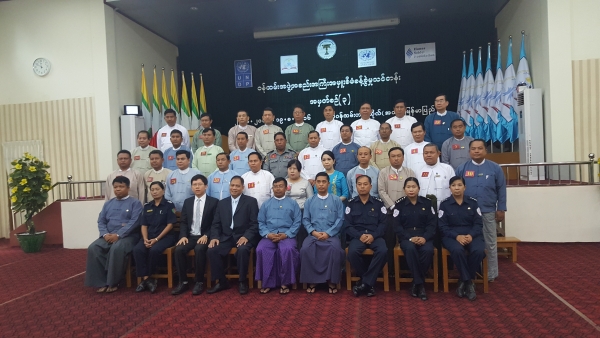 Date
Jul 20th 2016 - Jul 31st 2016
Organizer
The Asian and Pacific Training Centre for Information and Communication Technology for Development (APCICT)
Location
Central Institute of Civil Service (Upper Myanmar)
The Asian and Pacific Training Centre for Information and Communication Technology for Development (APCICT) organized a 12-day national capacity building training workshop on ICT for development on 20-31 July 2016 at the Central Institute of Civil Service (Upper Myanmar).
The Academy Workshop for Government Executive Officialsaims to strengthen ICTD capacities of senior government officials at the Director General and Deputy Director General levels in the country. Organized in partnership with the Union Civil Service Board (UCSB) of Myanmar, the workshop was a part of UCSB's 8-week Executive Officials Management Course to be attended by around 30 representatives from various ministries.
The workshop was comprised of 8-day training sessions and 4-day Training of Trainers (ToT) on the following topics:
e-Government Application (Academy Module 3), 
Network and Information Security and Privacy (Academy Module 6),
ICT and Project Management (Academy Module 7), and
Social Media for Development (Academy Module 11).
Since its launch in Myanmar in 2010, APCICT's Academy of ICT Essential for Government Leadershad been institutionalized in UCSB's civil service training framework for government leaders and civil servants. The event marked the 6th Academy training organized by APCICT in the country.
 About the Academy of ICT Essential for Government Leaders
The Academy is flagship ICTD human capacity development programme of APCICT for policymakers and government officials. The 11-module Academy curriculum available in 16 languages aims to build the capacity of civil servants to leverage ICT to achieve national development goals.