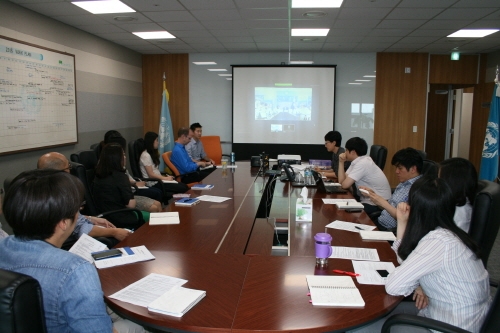 Organizer
The Economic and Social Commission for Western Asia (ESCWA)
The Economic and Social Commission for Western Asia (ESCWA) launched the Academy of ICT Essentials for Government Leaders in the ESCWA Region (AIGLE)on 8 June 2015 in Beirut, Lebanon.
APCICT participated in the launch via online conference call and shared the Centre's experience in institutionalizing its ICT human capacity development programmes. Following the AIGLE launch, ESCWA conducted a 5-day Regional Training-of-Trainers with AIGLE.
APCICT supported ESCWA in developing the AIGLE initiative. AIGLE is modeled after the Centre's Academy Programme, and includes customized Academy modules tailored specifically for the Arab region. It will be rolled out by ESCWA through a series of regional and national workshops as well as an online platform.